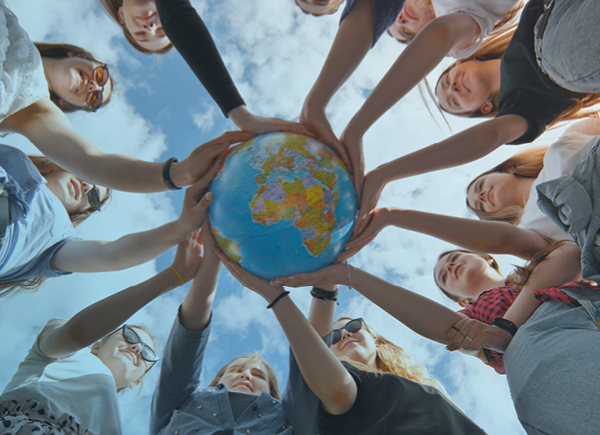 Internationales und Forschung
Die Arbeitsgemeinschaft für Sportpsychologie (asp) und ihre Mitglieder sind auf vielfältige Weise international eingebunden. Die asp ist als Gruppenmitglied in der European Federation of Sport Psychology (FEPSAC) und der International Society of Sport Psychology (ISSP) vertreten. Darüber hinaus besteht ein Austausch mit der North American Society for the Psychology of Sport and Physical Activity (NASPSPA). Die asp ist durch viele Mitglieder regelmäßig auf internationalen Tagungen und Kongressen dieser Fachgesellschaften vertreten. Außerdem gelang es der asp in der Vergangenheit (und bis heute) einzelne Mitglieder in die Gremien internationaler Fachgesellschaften zu entsenden.

FEPSAC: Mit Anne-Marie Elbe (2015-2019), Markus Raab (2019-2022) und Paul Kunath (1983-1991) stellte die deutsche Sportpsychologie bereits eine FEPSAC-Präsidentin und zwei FEPSAC-Präsidenten, und mit Bernd Strauß und Erwin Hahn weitere Mitglieder im FEPSAC-Präsidium. Für ihren besonderen Beitrag innerhalb der internationalen Sportpsychologie erhielt Dorothee Alfermann als bisher einziges deutsches asp-Mitglied im Jahr 2015 den Ema Geron Award. Die Auszeichnung als Honorary Member erhielten Karl Feige (1980) und Dorothee Alfermann (2022).

ISSP: Mit Dieter Hackfort (2005-2009) stellte die asp bisher einen ISSP-Präsidenten. Mitglieder im ISSP-Managing Council waren Dorothee Alfermann und Brigitte Schellenberger sowie Thomas Schack, Dietmar Samulsky, Gerd Konzag, Herman Rieder und Paul Kunath. Den Distinguished International Sport Psychologist Award erhielten Dieter Hackfort (2017), Jürgen Nitsch (2005) und Herrmann Rieder (1997).

Darüber hinaus engagieren sich einzelne Nachwuchswissenschaftlerinnen und -wissenschaftler im European Network of Young Specialists in Sport Psychology (ENYSSP) und nehmen an den regelmäßigen Treffen teil. Im Managing Council des ENYSSP sind bzw. waren unter anderem Svenja Wachsmuth, Dennis Redlich, Peter Schneider (als Präsident 2015-2019) und Maximilian Pelka aktiv.

Eine Reihe von asp-Mitgliedern arbeitet in unterschiedlichen Positionen in den Herausgeberschaften internationaler Zeitschriften mit, z. B. im International Journal of Sport and Exercise Psychology, im The Sport Psychologist oder in Psychology of Sport & Exercise. Derzeit ist Bernd Strauß Editors-in-Chief der Zeitschrift Psychology of Sport & Exercise.