Applied Sports Psychology
The Applied Sports Psychology uses scientific methods to optimise the psychological performance of athletes and coaches in a sustainable manner. Reliable and sustainable applied sports psychology follows the understanding of the asp, as a triad of diagnostics, intervention and evaluation.
Diagnostics
Diagnostics refers to the systematic collection of information that either favors the deduction of a proper finding (diagnostic status) and/or a power prediction. Therefore, the optimal combination of different data sources (e.g. interview, observation, use of psychometric/standardised procedures) represents the beginning of the sport psychological support. This favours and justifies the selection of a customised intervention.
The diagnosis portal sport psychology of the Federal Institute of Sports Science (BISp) provides experts for the sport psychological support and standardised testing methods in different areas (e.g. motivation, competitive anxiety, pause behaviour).
Intervention
Interventions include both services of experts for the sport psychological support (including coaching sessions, team development, competition monitoring), as well as the use of methods in applied sport psychology (including presentation training, methods of psycho-regulation).
Thus, interventions meet the requirements of a scientifically based applied sport psychology if at least two conditions are met:
Each initiated intervention must be derived from a systematic diagnosis
Both the intervention, as well as process of the methods and techniques used, are based on a scientifically verifiable foundation.
Applied sport psychology has a large number of science-based methods and techniques. An overview of the intervention pool of applied sport psychology can be found here:
Evaluation
The evaluation involves the systematic collection of information to verify the adequacy and success of sport psychological support services. Validated assessment tools are used (e.g. questionnaires) that define the quality of sport psychological services and illustrate a possible need for changes in the process of sport psychological support.
In order to evaluate, methods from the diagnosis of portal BISp can be used among others. In addition, project initiatives have been taken to ensure the quality of sport psychological support in the recent years.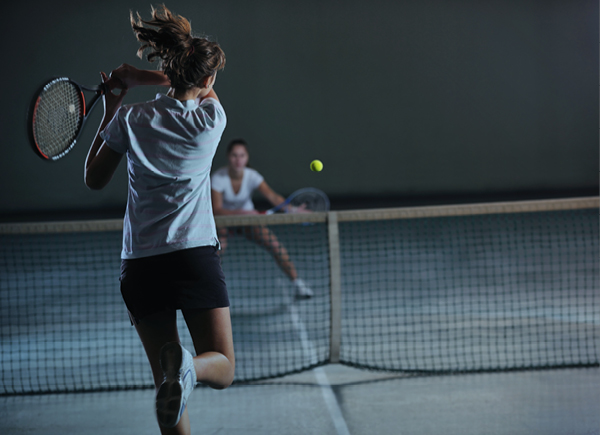 Mental and physical health are the foundation for every positive and sustainable performance development. Hence, sport psychological experts support clients to reharmonise with themselves and their actions. On this basis the various objectives within and beyond sports will be attained healthily and further challenges may turn out to be overcome as well.
In order to offer professional sports psychological services to coaches and athletes in top-level sports and health, a qualified and scientifically grounded development of the acting persons is essential.